Escape. Engage. Explore.
Picture a place, close to downtown Lakeland, yet a place where mother nature's healing powers are revealed through magnificent giant oak trees and a clear gurgling stream that rises out of the earth and flows to Lake Bonnet below. This very special regional park will provide social and economic benefits, help provide that blended urban/natural park, and make the quality of life for future generations of Lakeland better.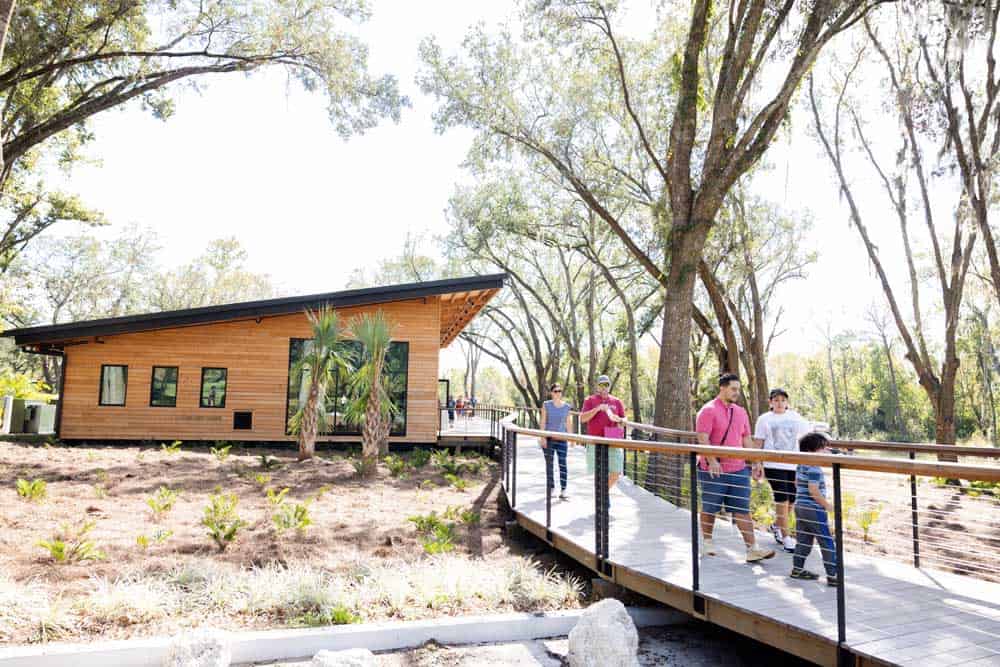 Come Visit Nature
In Your Backyard
The mission of Bonnet Springs Park is to enrich our community through nature, culture, recreation, and education. Our Park serves to unify the city's diverse population, offering public spaces that serve the needs of many by providing engaging and diverse opportunities in education and recreation to residents and visitors.